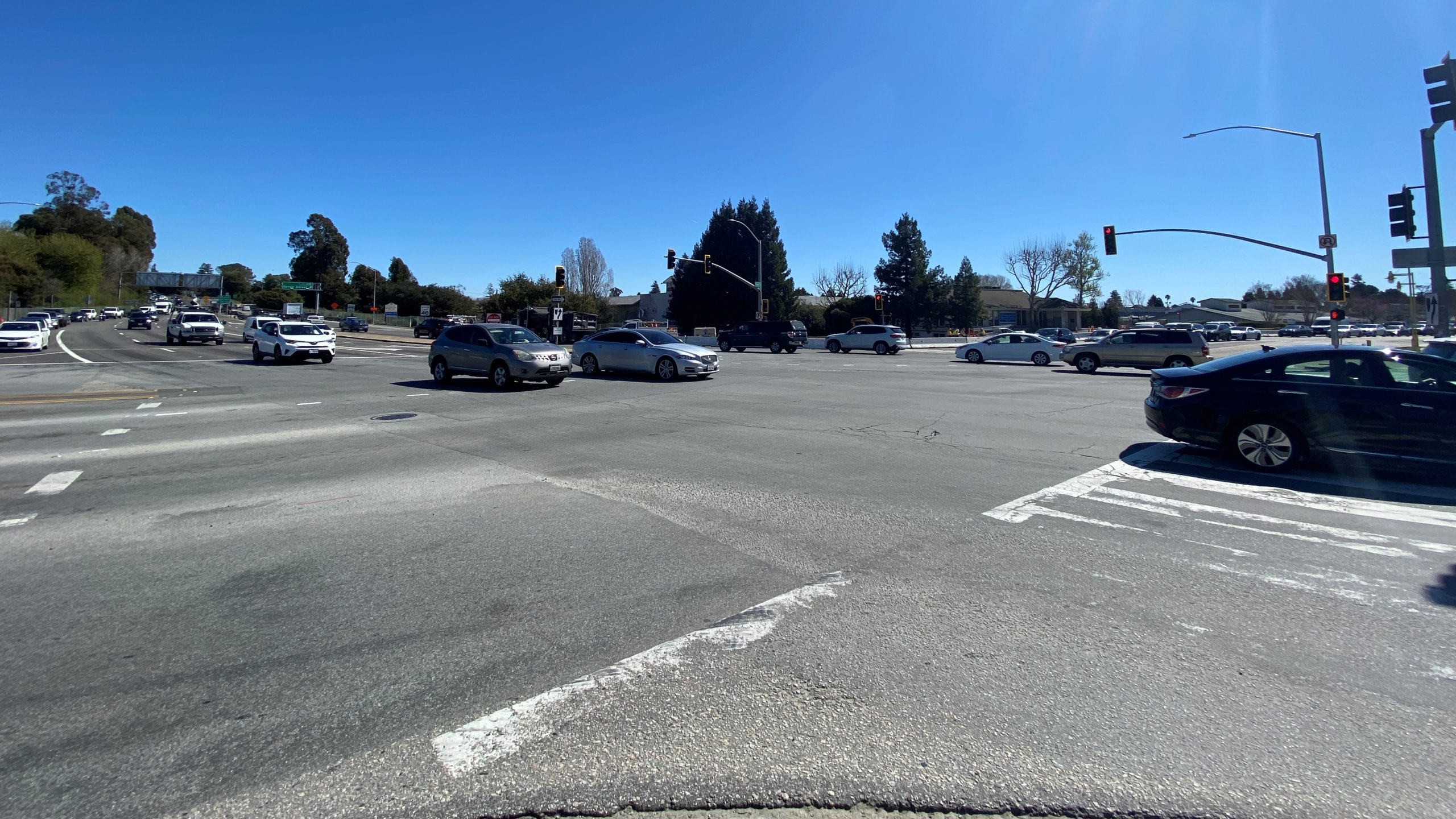 A project will add turn lanes, bike lanes and other features at Highway 1 and Highway 9 in Santa Cruz. (Patrick Riley — Santa Cruz Local)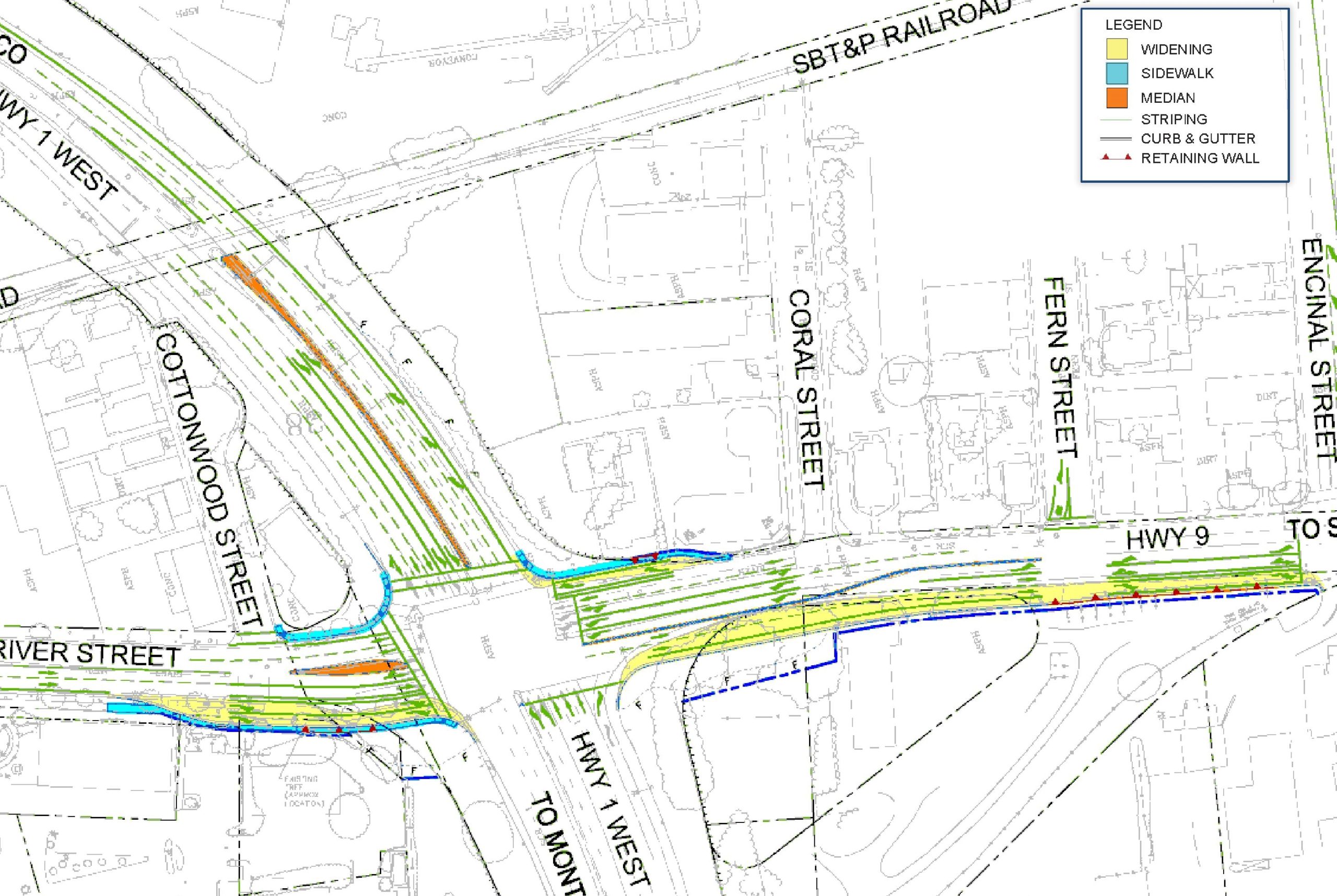 Turn lanes, sidewalks and other features are expected to be added at Highway 1 and Highway 9 in Santa Cruz. (City of Santa Cruz)
Last updated: June 3, 2022
Project name: Highway 1 and River Street project
Location: Highway 1 and Highway 9 (River Street) in Santa Cruz
Description: Work crews will widen the intersection at Highway 1 and Highway 9, add vehicle turn lanes, bicycle lanes and shoulders. Planning for the project has taken decades, transportation leaders have said. New lighting, green painted bike lanes, sidewalks and ramps are expected in the project, according to the City of Santa Cruz's Public Works projects page. City leaders and Caltrans developed the intersection improvement plan.
Timeline: Graniterock Construction, a contractor, is expected to finish by the end of September 2022.
Cost: The project is expected to cost about $6 million. Money comes from local developer fees, gas taxes and state and federal grants, according to a city of Santa Cruz statement.
Read more:
Read about other notable housing and construction projects in Santa Cruz County.