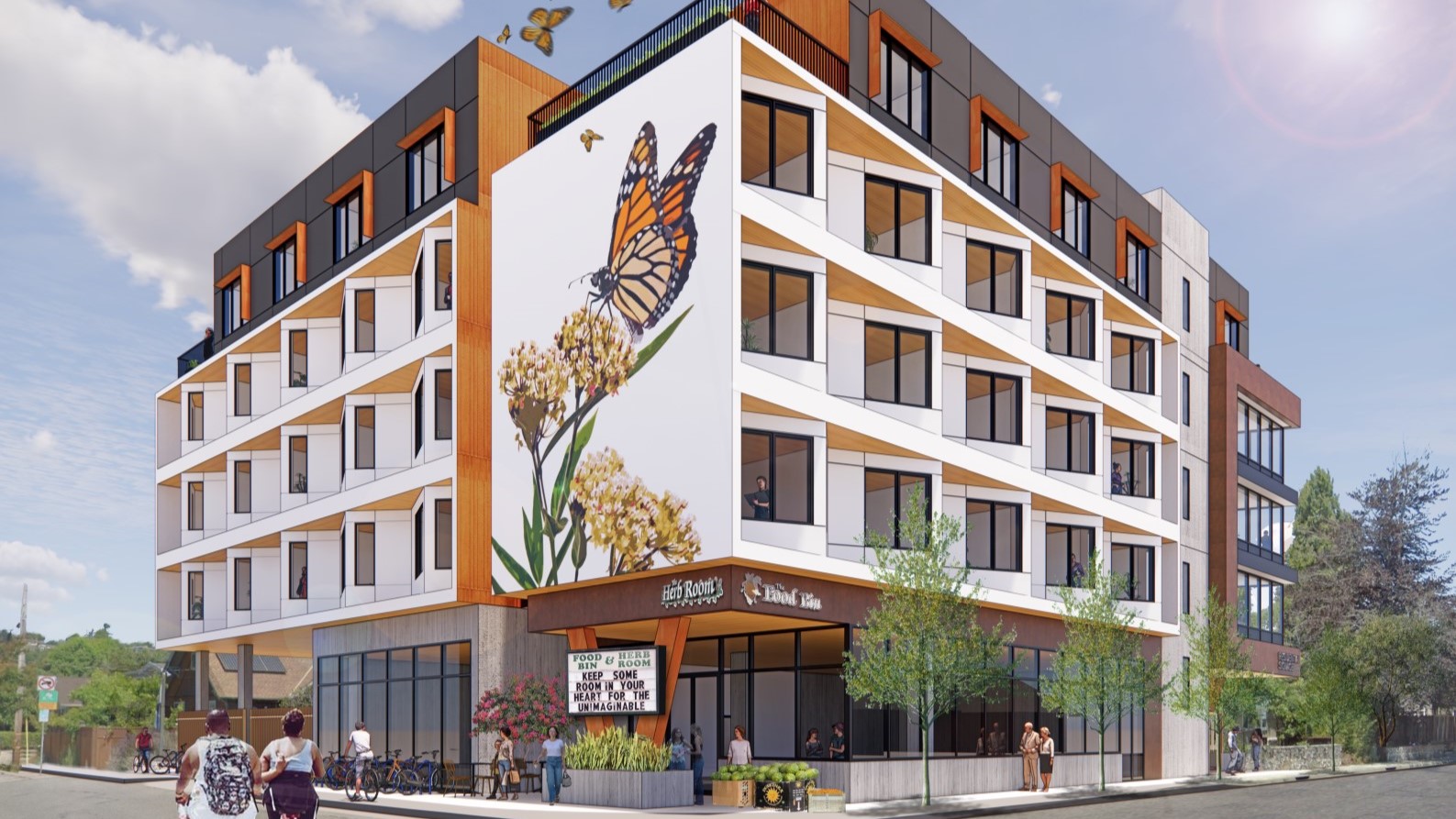 A pre-application was submitted in January for a five-story building above retail space where the Food Bin and Herb Room stand on Mission and Laurel streets in Santa Cruz. (Workbench)
Project name: Food Bin redevelopment, 1130 Mission St., Santa Cruz
Location:

1130 and 1132 Mission St.

Project Summary: A proposal has been submitted to demolish the Herb Room and Food Bin and construct a five-story building with 59 single-occupancy units with ground-floor commercial space, according to a plan set submitted to city planners. The Food Bin and Herb Room's owners said the stores are expected to return to the site.
Status: Santa Cruz city planners completed a review of a pre-application submitted in January 2023. A formal application has not been submitted to the city as of mid-April 2023.
Developer: Jamileh Cannon and Tim Gordon of Santa Cruz-based Workbench.
Proposal details:
The project includes eight "very low income" units in the plan set, but it would require four more affordable units to be constructed to meet the minimum affordable units for a project this size, said Santa Cruz City Planner Ryan Bane.

The developer, Workbench, would require a density bonus waiver to exceed current caps on building height, setback and floor area requirements.

The project would include a parking garage with some electric vehicle charging and one parking space for every two residents. 

It includes bike parking for every resident.
Read more
How to make your voice heard: Submit comments and questions on the City of Santa Cruz project page.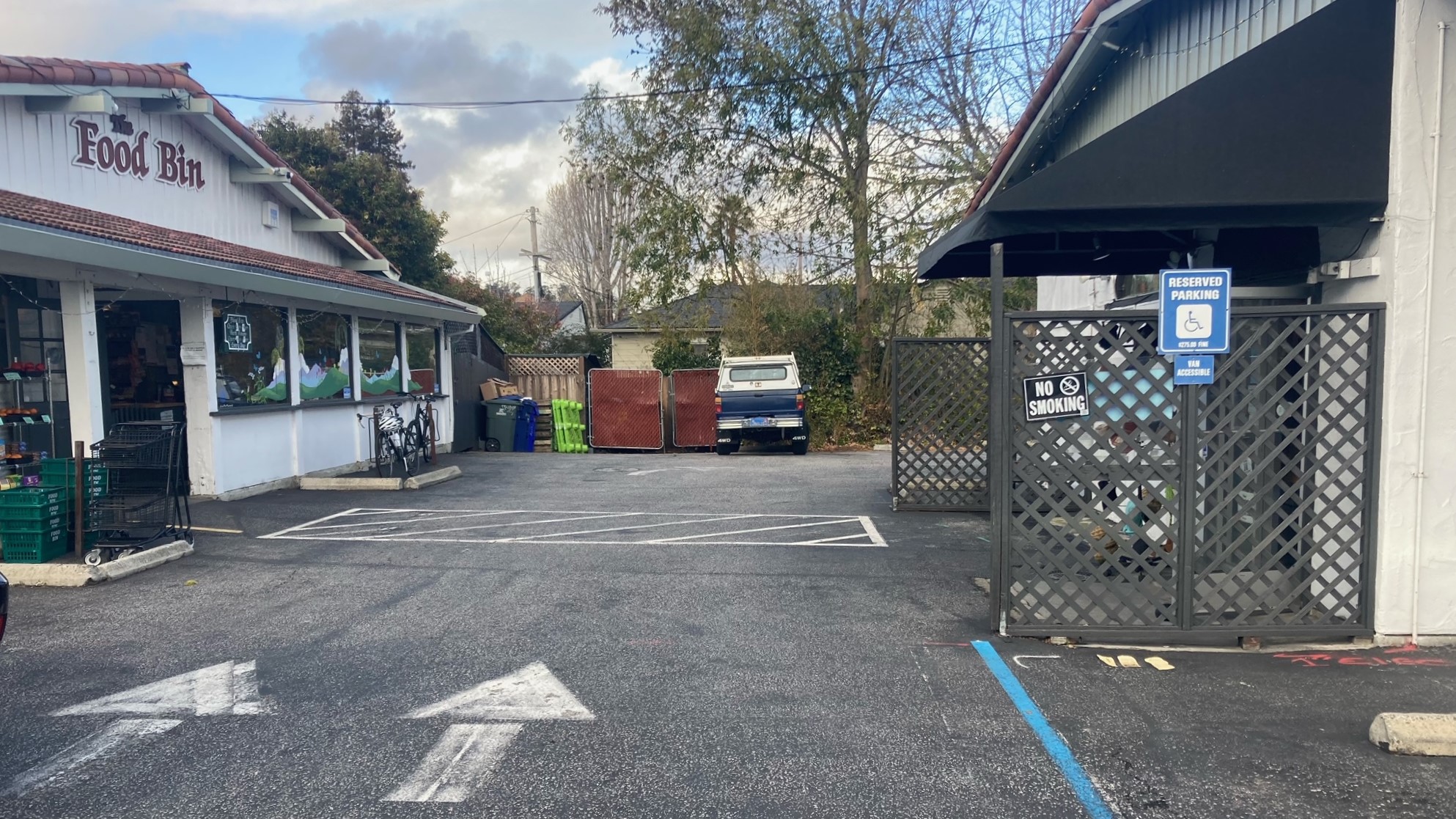 The Food Bin is at 1130 Mission St. at Laurel Street in Santa Cruz. (Stephen Baxter — Santa Cruz Local)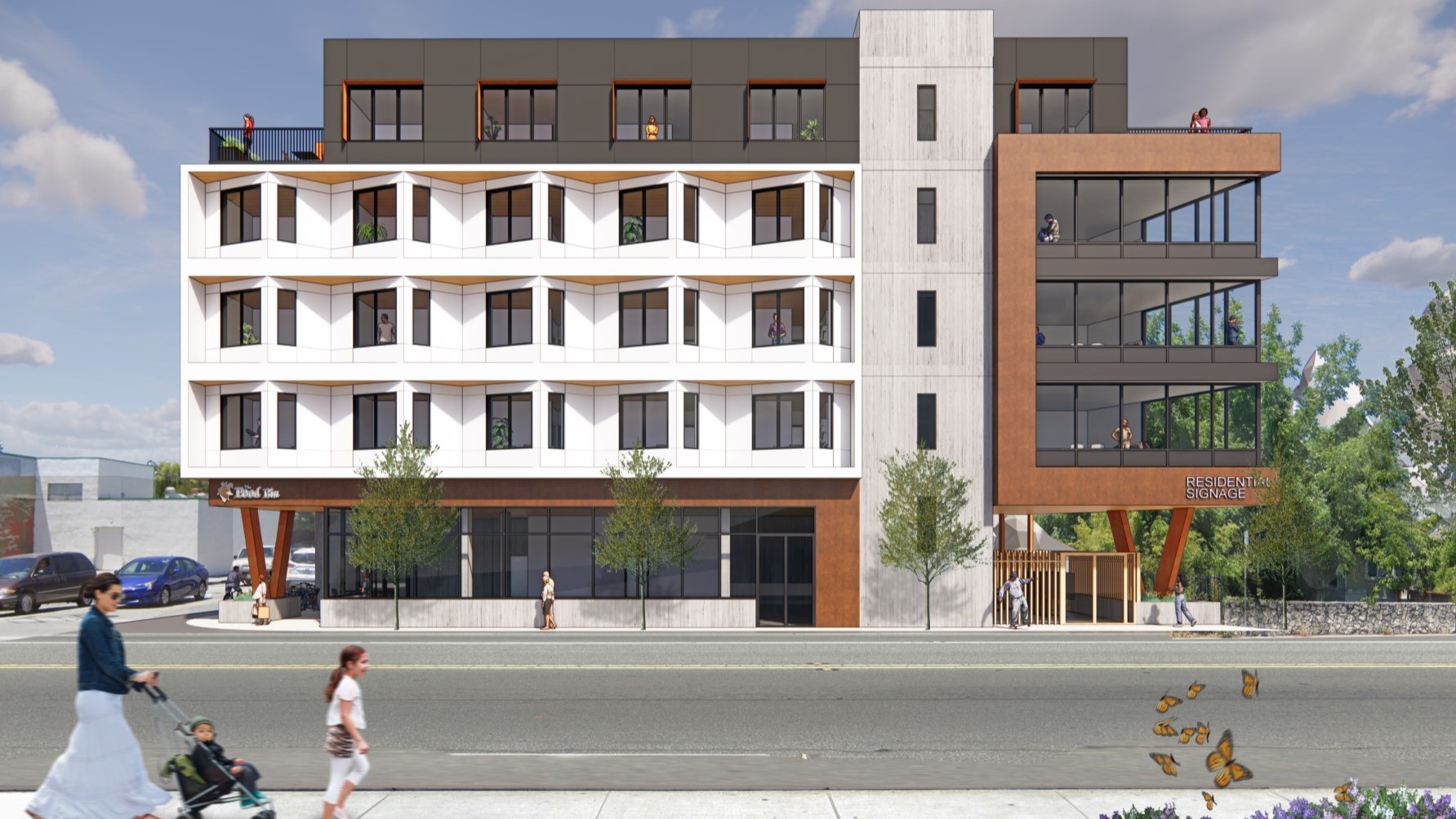 A rendering shows four floors of homes above retail at 1130 Mission St. (Workbench)
Learn about membership
Santa Cruz Local's news is free. We believe that high-quality local news is crucial to democracy. We depend on locals like you to make a meaningful contribution so everyone can access our news.
Learn about membership