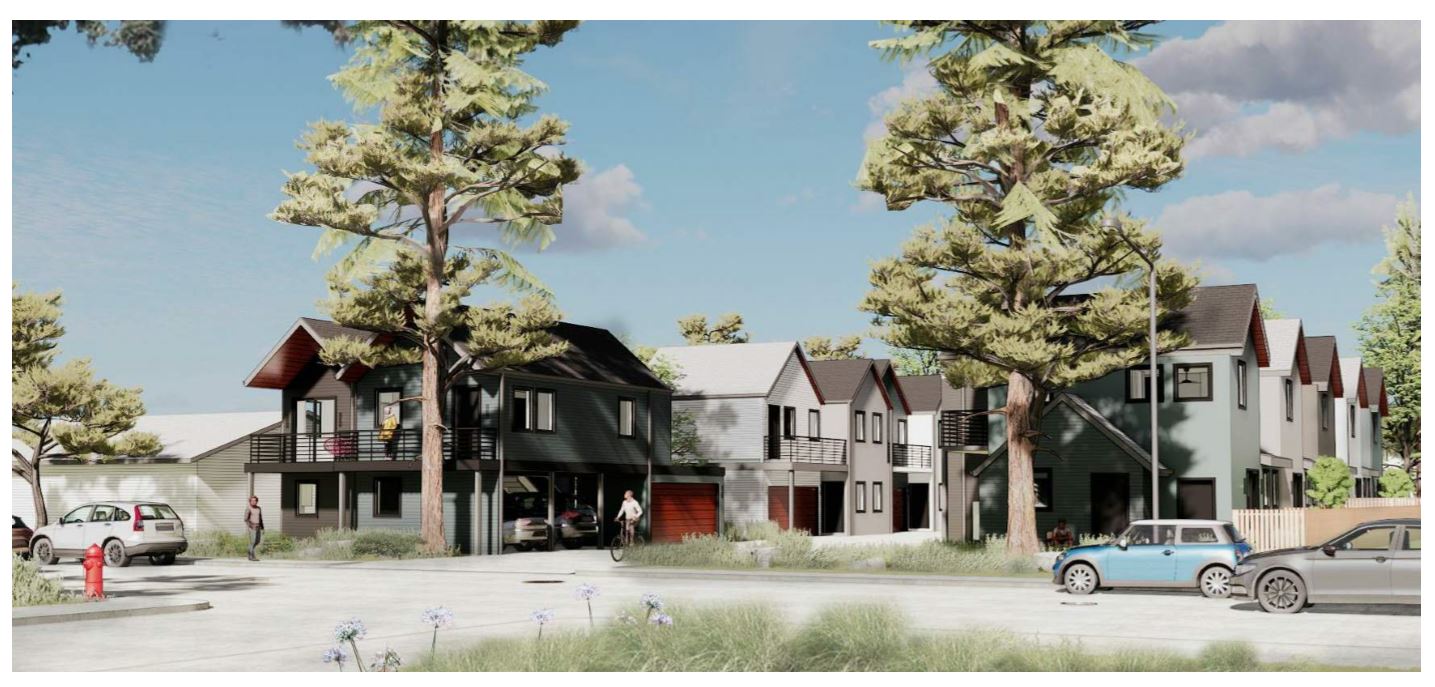 Eleven homes and two in-law units are proposed at 727 Hanover St. (Southwest Investment Funds LLC)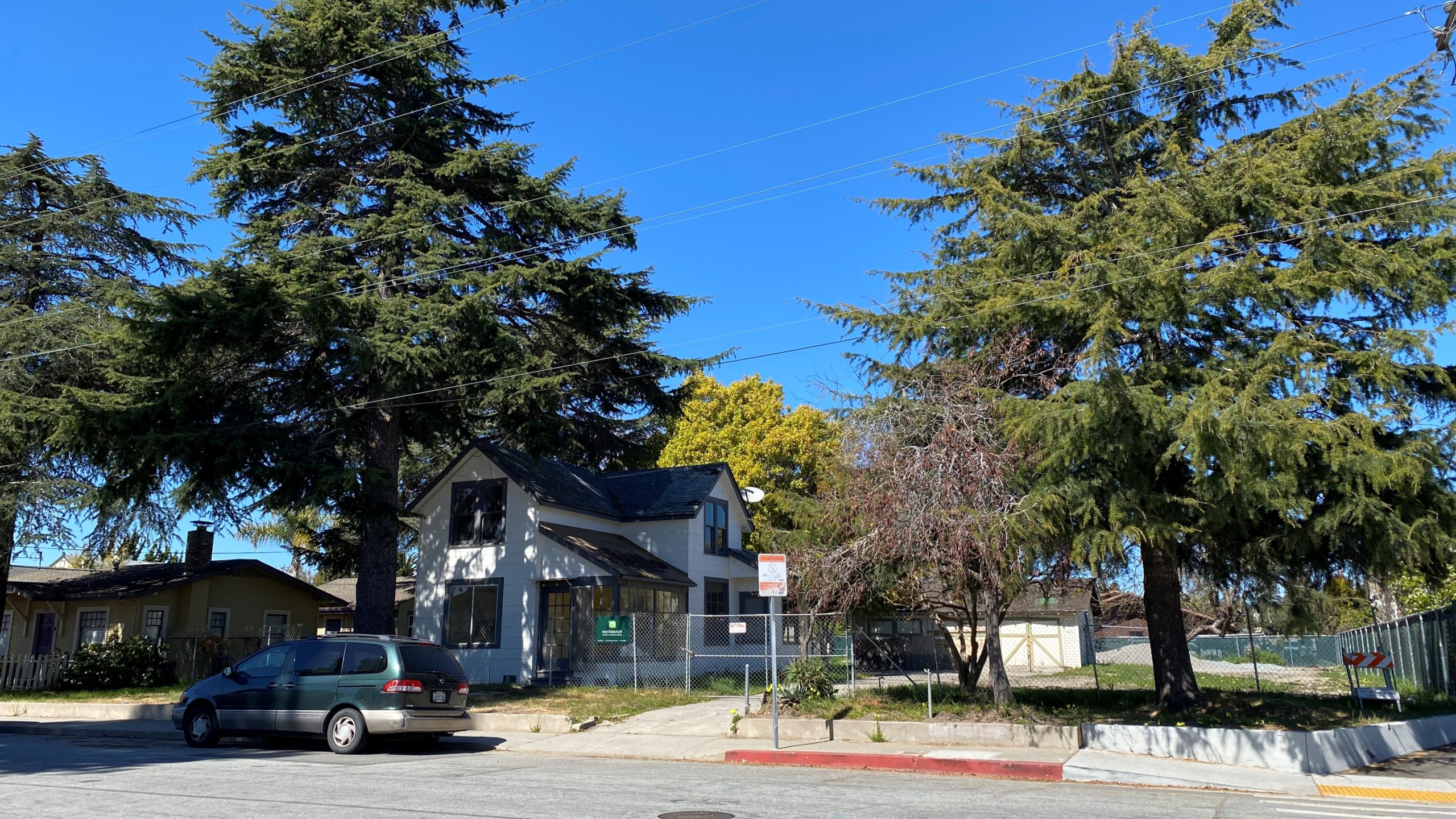 Property at 727 Hanover St. is fenced in March. (Patrick Riley — Santa Cruz Local)
Last updated: Nov. 18, 2022
Project name: Hanover Homes
Location: 727 Hanover St. , Santa Cruz
Status: Approved on July 7, 2021. Construction began in July 2022 and is expected to be completed mid-2023.
Developer: Southwest Investment Funds LLC.
Project description:
Total units: 11 apartments and two accessory dwelling units.
Affordable units: Two affordable units based on area median income.
Height: Two stories.
Details: The project calls for demolishing an existing single-family home, a detached garage, and two sheds and one heritage tree to build a multi-family rental development.
Read more:
How to make your voice heard:
Read about other notable housing and construction projects in Santa Cruz County.