Santa Cruz Local offers its Watsonville City Council meeting recaps free as a public service. But our work costs money to produce.
Santa Cruz Local depends on memberships from people like you to make sure vital information can be available to all. Can we count on your help?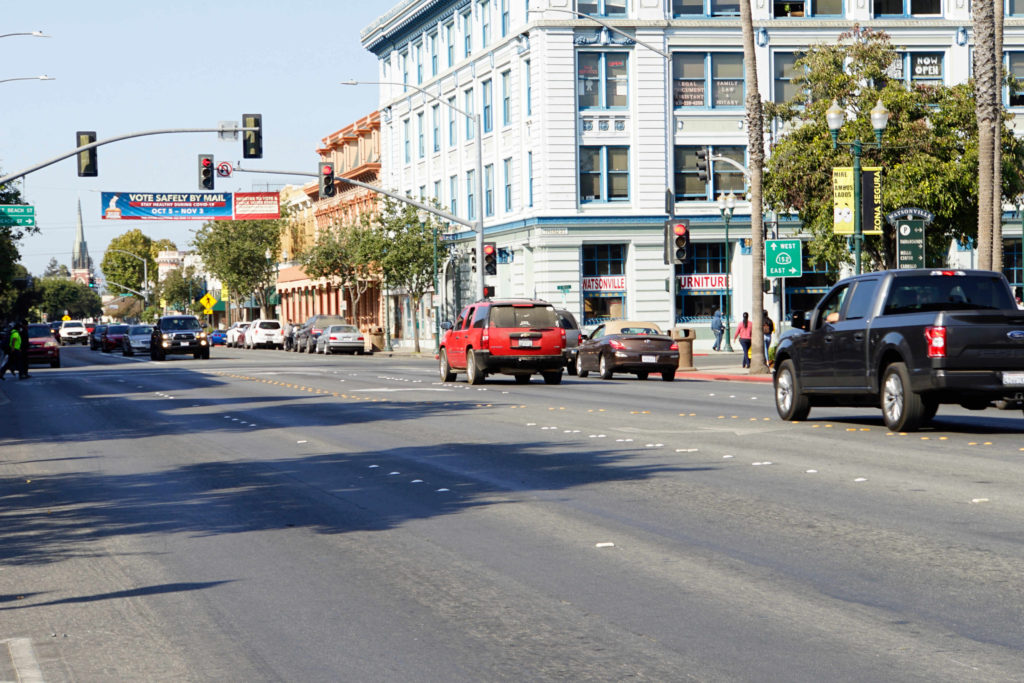 WATSONVILLE >> The Watsonville City Council on Tuesday unanimously approved zoning changes that would allow downtown businesses to replace parking spaces with bike parking, public seating and outdoor dining areas.
"This could give us the opportunity to showcase what we can do in a novel way and bring some vibrancy to the downtown that doesn't quite exist right now," said Councilmember Lowell Hurst.
The city council has prioritized downtown revitalization in the city's strategic plan and is looking to fill empty storefronts and restore buildings.
During Tuesday's city council meeting, city staff touted the concept of parklets, or extensions of city sidewalks into parking spaces. Some parklets have benches, planters, wooden railings, bike racks and other amenities.
"It gives people a place to stop and sit and maybe have a bite to eat," said Steve Palmisano, the city's director of public works.
The changes included rules on size of parklets, design standards, operation and maintenance plans as well as permits and fees.
"Parklets can only be done on streets with speed limits of 25 miles per hour and in a commercial district with businesses," Palmisano said.
During the pandemic, restaurants have struggled with limits on indoor capacity. "We should be targeting restaurants affected by the pandemic," said Councilmember Felipe Hernandez.
City leaders want businesses to fund the construction of parklets. Tuesday, the council agreed to fund a pilot project.
The city tentatively plans to build two parklets — at a cost of about $10,000 each — at the 300 block of Main Street and the 300 block of Union Street, near the Watsonville Plaza.
It will parlay about $20,000 from a Community Block Development Grant.
The city council also approved a plan to try to get federal block grants from the U.S. Department of Housing and Urban Development. It was a necessary step if it is to obtain federally available money. The plan for 2020-2021 estimates about $860,000 in potential money, according to a city staff report. 
Approved uses include:
Loan repayment for the Civic Plaza parking garage: $153,683
Youth center staffing (the maximum allowed): $133,859
Senior Center kitchen: $150,000
Code enforcement: $100,000
Micro/Small Business Assistance Program: $75,000
Program Administration: $84,000
Fiber Optic cable for Callahan Park: $45,000
Parklets: $65,000
Senior Center kitchen disability compliant upgrades and other improvements
Davis Avenue Park basketball court resurfacing
City Plaza new waste receptacles
"About half of the grants are allocated toward park projects," said Watsonville City Manager Matt Huffaker.
City leaders issue apology in 1930 riot
Tuesday, the council also unanimously approved a resolution that formally apologized to the Filipino-American community for riots that roiled the city in 1930.
Farmers in the Watsonville area and throughout the Central Valley recruited laborers from the Philippines, which was an American colony at the time. Tensions around interracial dating simmered throughout agricultural communities in California throughout the late 1920s until those tensions exploded into intense riots in Watsonville in January 1930.
The riots lasted five days. Fermin Tobera, a 22-year-old Filipino man, was shot and killed.
"Now is a perfect time to issue this apology," said California Assemblyman Rob Bonta. "Right now we are focused on systemic racism and taking concrete and transformational steps."
Bonta represents Oakland and parts of Alameda County, and is one of the first Filipino lawmakers in the state. He attended Tuesday's meeting.
Others called in to talk about how their relatives described the Watsonville riots of 1930. 
"It's a complex issue, but in many ways it's a contemporary issue," said Manuel Quintero Bersamin, a member of Watsonville's Filipino community and a former Watsonville mayor.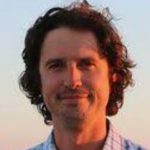 Matthew Renda is a freelance writer who has garnered multiple awards for his reporting. His work has appeared in the Santa Cruz Sentinel, the Mercury News, CNET, CBS News, The Atlantic and Outside Magazine. He lives in Watsonville with his wife, Jessica, and their two children.