Santa Cruz Local offers its Watsonville City Council meeting recaps free as a public service. But our work costs money to produce.
Santa Cruz Local depends on memberships from people like you to make sure vital information can be available to all. Can we count on your help?
WATSONVILLE >> City officials on Tuesday expressed concern about a resurgence of violence in Watsonville after three shootings Saturday, which police believe to be gang related and unconnected. Two men died and another was injured.
"It's been a while since we lost someone to gang violence," said Councilmember Felipe Hernandez during the Watsonville City Council regular meeting Tuesday. 
The first man — Rafael Salcedo, 44, of Watsonville — was shot and killed near the intersection of Marchant and E. Front Street at around 5:30 p.m. Saturday, according to the Santa Cruz County Sheriff's Office.
Four hours later another man — Aaron Lucio, 26, of Salinas — was shot and killed on Main Street near Ramsay Park. Later, another man was shot at Blackbird Circle but he received treatment and is expected to survive his injuries, said Watsonville Police Chief David Honda.
"We had a very violent and tragic weekend," Honda said, in an impromptu address to the city council at the beginning of the meeting.
The police chief said the three shootings did not appear connected, but all three were gang-related, prompting concern from long-time residents who remember when the community was riven by gang-related violence.
"I remember when I first hired as a teacher in 1989, difficult gang conditions existed," said Councilmember Lowell Hurst.
Several community members who called into the remote council meeting said they were concerned that the recent shootings boded ill for a community that prides itself on successfully quelling its past difficulties with gang activity.
"It's disconcerting to say the least," said Steve Trujillo, a Watsonville resident. "I am wondering what it is the police can do to intervene in these situations that remind us of years before."
Not everyone was in favor of a police-oriented solution.
Caller Eliana Gonzales said she preferred city officials focus on youth intervention programs rather than punitive measures carried out by police.
"We need to focus on police accountability," she said. "Police are doing the wrong things and nobody is being held accountable."
Honda said the police department was constrained in its ability to conduct various programs aimed at reducing gang activity due to the coronavirus pandemic.
"We are seeking to determine whether this is an anomaly or not," he said.
Councilmember Hernandez also supported more intervention programs.
"We can't arrest our way out of gang violence," Hernandez said. "We need to address it with social programs as well. But with this pandemic, we can't do the programming that we want to do and that we could do."
Pesticide notice
About 30 residents called in to urge the city council to publish a resolution that would encourage the Santa Cruz County Agricultural Commissioner to publish notices on the city website when farms are going to apply certain types of pesticides known to harm human health.
The resolution was largely symbolic, as the Watsonville City Council has no jurisdictional authority to force the county agricultural commissioner to publish the notices on city-hosted websites.
"I think it sends a message to the agricultural commissioner that he needs to be more transparent," said Councilmember Aurelio Gonzalez.
Several members of the public, many of them teachers, said they fear for the health of their students when pesticides are applied near their classrooms.
"When I sense a strong smell of onions, I teach with the door closed," said George Feldman, who said he has developed asthma while teaching at a school in Watsonville.
Feldman and others said the notices would help them understand when they need to keep the windows and doors to their classrooms shut.
"We need total transparency," said Karin Wanless, a teacher in Pajaro Valley Unified School District.
Councilmember Trina Coffman-Gomez voted against the resolution not only because it was merely symbolic, but also because she said the process was faulty and failed to incorporate the full scope of community perspectives.
"Where is the farm bureau? The farmers?" she asked. "We only have half the people at the table here and we are blindsiding the ag commissioner."
The council approved the resolution 5-2, with Coffman-Gomez and Mayor Rebecca Garcia dissenting.
The Porter Building
The city also held a public hearing regarding the potential sale of the Porter Building, a historic 15,000 square-foot building in downtown Watsonville.
The building, located at 280 Main St., was built in 1906 and was sold to the city in 1968. As part of its downtown revitalization efforts, the city sent out a request for proposals to solicit parties interested in buying or leasing the property.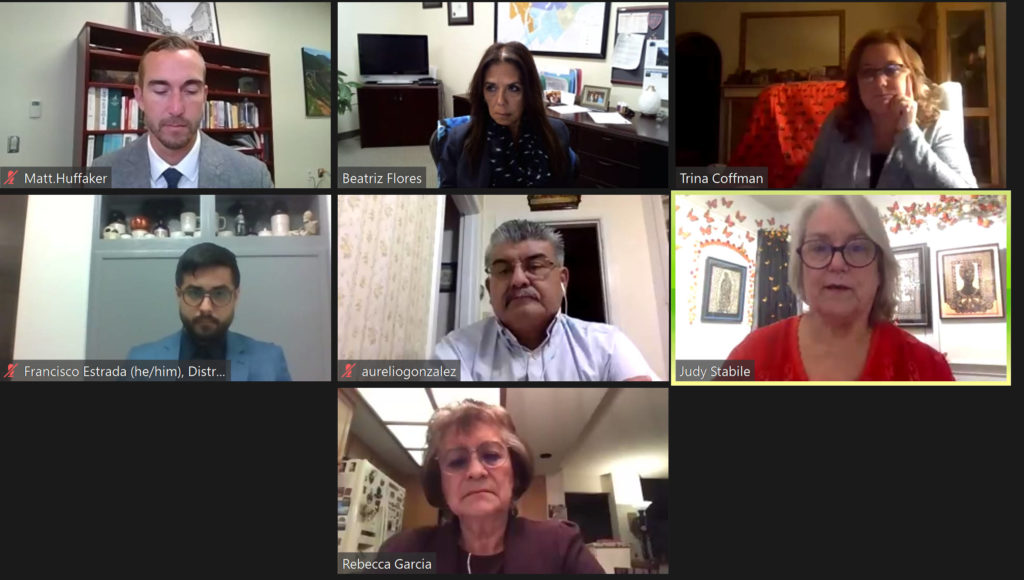 Watsonville received two proposals for the property — from Pajaro Valley Arts and WatsNews LLC. WatsNews, based in San Jose, publishes The Pajaronian. It proposed to renovate the building and put an Italian restaurant on the first floor, with a small boutique hotel on the second, as well as business offices for the newspaper. The Pajaronian is owned by the Good Times alt weekly.
Pajaro Valley Arts proposed to build an arts center, with galleries and a retail center on the first floor and artist studios on the second floor.
The council did not take action Tuesday night. Instead, the city is slated to negotiate with each party in a closed session Nov. 10.
Approximately 30 people called during the public comment, the overwhelming majority of whom favored the Pajaro Valley Arts proposal. Some expressed anger over the WatsNews LLC proposal.
"What in the privileged gentrifier hell was that," said a caller with the first name of Eli.
Gentrification was brought up several times by callers.
Jeanie Johnson, The Pajaronian's publisher, spoke during public comment..
"They are not trying to gentrify anything," she said. "It's more about creating a centerpiece for business in the downtown area."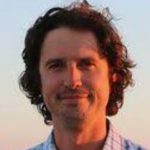 Matthew Renda is a freelance writer who has garnered multiple awards for his reporting. His work has appeared in the Santa Cruz Sentinel, the Mercury News, CNET, CBS News, The Atlantic and Outside Magazine. He lives in Watsonville with his wife, Jessica, and their two children.