Santa Cruz Local offers its Santa Cruz City Council recaps free as a public service. We want everyone to know what happens in local government. It makes our community stronger. 
Santa Cruz Local depends on memberships from people like you to make sure vital information can be available to all. Can we count on your help?
SANTA CRUZ >> The Santa Cruz City Council will allow cannabis business owners to transfer their licenses but will require new prospective owners to meet standards to provide community benefit.
The council voted 6-0 with Katherine Beiers absent, to allow cannabis business owners to transfer one of five licenses that the city has issued since recreational cannabis was legalized in California three years ago.
"These are local businesses in our community and they have jumped through every hoop we have placed before them and many are complaining they are struggling to survive," said Santa Cruz Mayor Justin Cummings. "We should do everything we can for local businesses that have met the criteria."
When city leaders allowed five cannabis dispensary licenses in 2017, it judged applicants' viability and gave preference to longer-term residents and women- and minority-owned businesses.
City rules prevented owners from transferring licenses in part because city leaders did not want new owners to circumvent application standards and have less community benefit. Cannabis business owners have asked to be treated like ordinary business owners who can sell their companies or invite investors in exchange for a stake in their business.
"We've been significant partners with the city, but we don't get treated the same way as other business owners," said Khalil Moutawakkil, the CEO of KindPeoples Recreational Cannabis Dispensary.
One of the major hurdles facing cannabis businesses is their inability to get capital through traditional means like a bank due to federal laws on cannabis sales. Owners would like investors in exchange for a stake in the business. They also want to sell or bequeath their businesses and licenses.
However, city officials said they were leery of allowing license transfers because of the low supply of the licenses and artificial inflation of the licenses' value.
"The price of the business is set not on the value of the business itself, but on the value of having one of the few available licenses," said Katherine Donovan, a senior planner with the city.
But the council ultimately decided not to increase the number of licenses after several cannabis business owners called into the virtual meeting to say they are struggling to meet their bills right now.
"If new dispensaries were to enter the market it would only serve to oversaturate an oversaturated market," said Colin Disheroon, CEO of Santa Cruz Naturals, a dispensary based in South County.
Councilmember Martine Watkins said she would like to see further evidence about whether Santa Cruz is indeed oversaturated as the business owners claim or if they are angling to preserve a monopoly on licenses at the expense of a competitive market.
If Santa Cruz were to take away its cap, it could permit an additional 20 dispensaries within the city limits, as zoning requirements limit the number of licenses allowed.
Allowing more licenses did not have much support during public comment.
"Why would you want more?," asked one caller. "There is not an access problem. I don't know a single person who wants to see more dispensaries."
Watkins asked the city to analyze whether the claims of oversaturation in Santa Cruz are accurate. The city will also study enforcement issues around illegal operations.
Moutawakkil said Santa Cruz police recently told him they know of six illegal operations in city limits.
Calls to 'defund the police'
At least 50 residents called into the meeting to urge the city council to defund the Santa Cruz Police Department, with some demanding a special session on the budget to allow residents to make the case to reduce the police budget.
"I would like to see the reallocation of police funds," said Jessie Malley, a city resident. "We should not be sending cops to jobs that could be better performed by social workers."
Not all the callers were critical of the police. "I support the police under Andy Mills," said a caller named Phyllis. "Please do not defund the police at all."
But the overwhelming majority of callers called for defunding the police, with many opposing the proposal in the 2021 fiscal year budget to increase the department's spending by about $460,000.
The council members did not comment after the oral communication but Mayor Cummings did express support for Santa Cruz Police Chief Andy Mills and the protestors at the beginning of the meeting.
Several of the callers complained the police take up too much of the city's budget, noting that the department's $30 million spending plan for the current fiscal year accounts for more than a tenth of the city's $263 million in cumulative expenditures. The police budget accounts for 28% of the $107 million general funds.
Some callers noted that the money would be better spent on homeless services, libraries and other social programs.
Calls to defund the police have increased nationally since George Floyd was killed during his arrest in Minneapolis. Floyd's death set off rounds of protests and outrage about racial inequity and police violence in America.
California has one of the highest per capita expenditures on law enforcement, according to the U.S. Census Bureau. Cities such as Los Angeles, Oakland and San Francisco have accounted for much of the spending.
But several critics said the Santa Cruz Police Department is not exempt from problems.
Many police critics pointed to policescorecard.org, where Santa Cruz police received an overall grade of 'D.' Most of that grade was attributed to the concept of over-policing.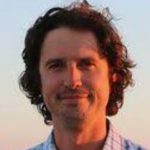 Matthew Renda is a freelance writer who has garnered multiple awards for his reporting. His work has appeared in the Santa Cruz Sentinel, the Mercury News, CNET, CBS News, The Atlantic and Outside Magazine. He lives in Watsonville with his wife, Jessica, and their two children.