Last updated: Nov. 17, 2022, 2022
Project name: 150 Felker
Location: Off Ocean Street near the Graham Hill Highway 1 exit.
Status: City leaders received an application in December 2021. The project was approved on August 17, 2022 by the Zoning Administrator. The developer has not yet submitted an application for the building permit as of November 2022.
Applicant: AEST Realty / Arthur Lin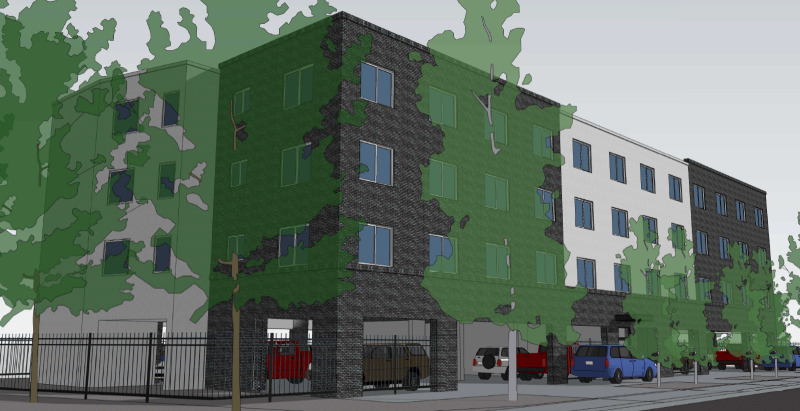 An artist's rendering of a proposed apartment complex shows a building at 150 Felker St. in Santa Cruz. (Rendering: William C. Kempf Architects)
Project description
The application calls for a 4 story apartment building near the Graham Hill Highway 1. The complex would replace 2 existing commercial buildings.

If approved for a density bonus, the project would include up to 33 residential units. The proposal has 32 parking spaces, as well as 58 bike parking spaces.
Read more:
How to make your voice heard:
Read about other notable housing and construction projects in Santa Cruz County.