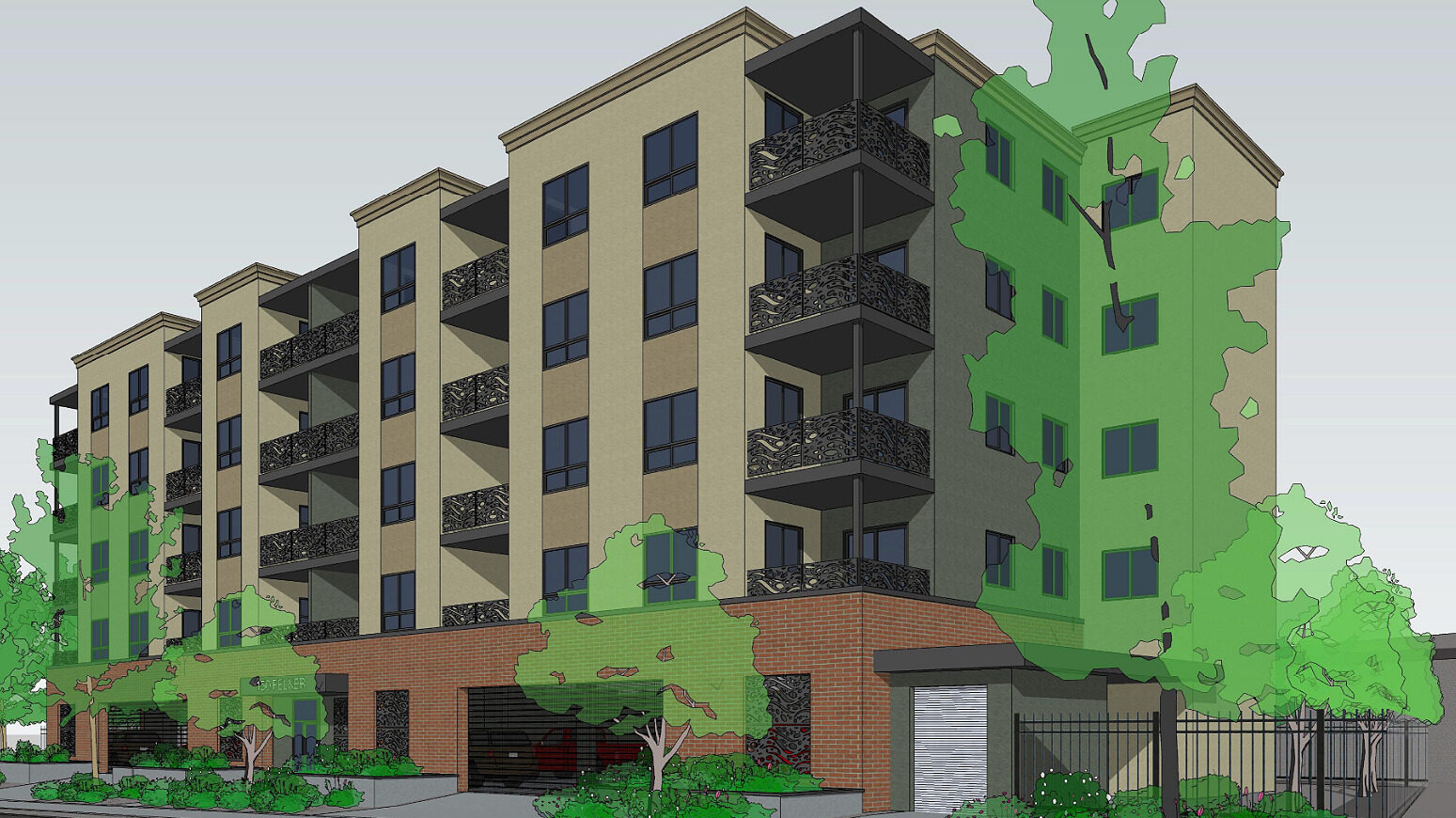 A rendering shows a 35-unit apartment complex proposed at 150 Felker St. in Santa Cruz. (William C. Kempf Architects)
Last updated: September 2023
Project name: 150 Felker
Location: 150 Felker St. in Santa Cruz, near the San Lorenzo River and Highway 1.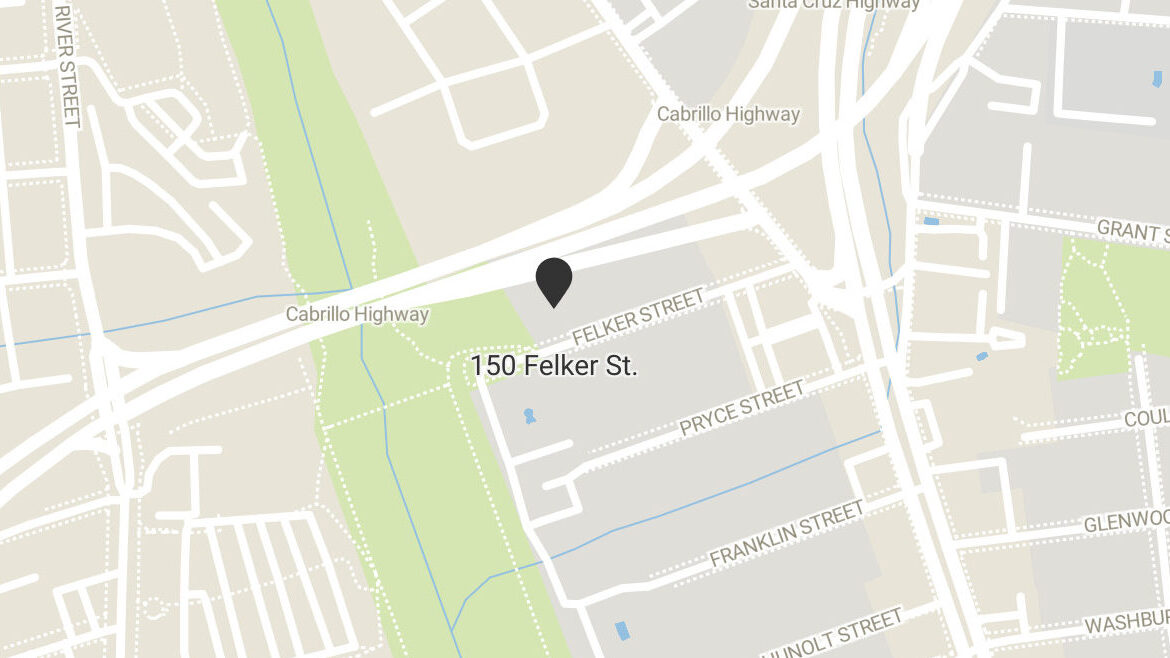 Status
Developer
AEST Realty / Arthur Lin.
Project description
Total units: 35 units.
Affordable units: Four very low-income units.
Height: Five stories.
Other details: T

he complex would replace two commercial buildings.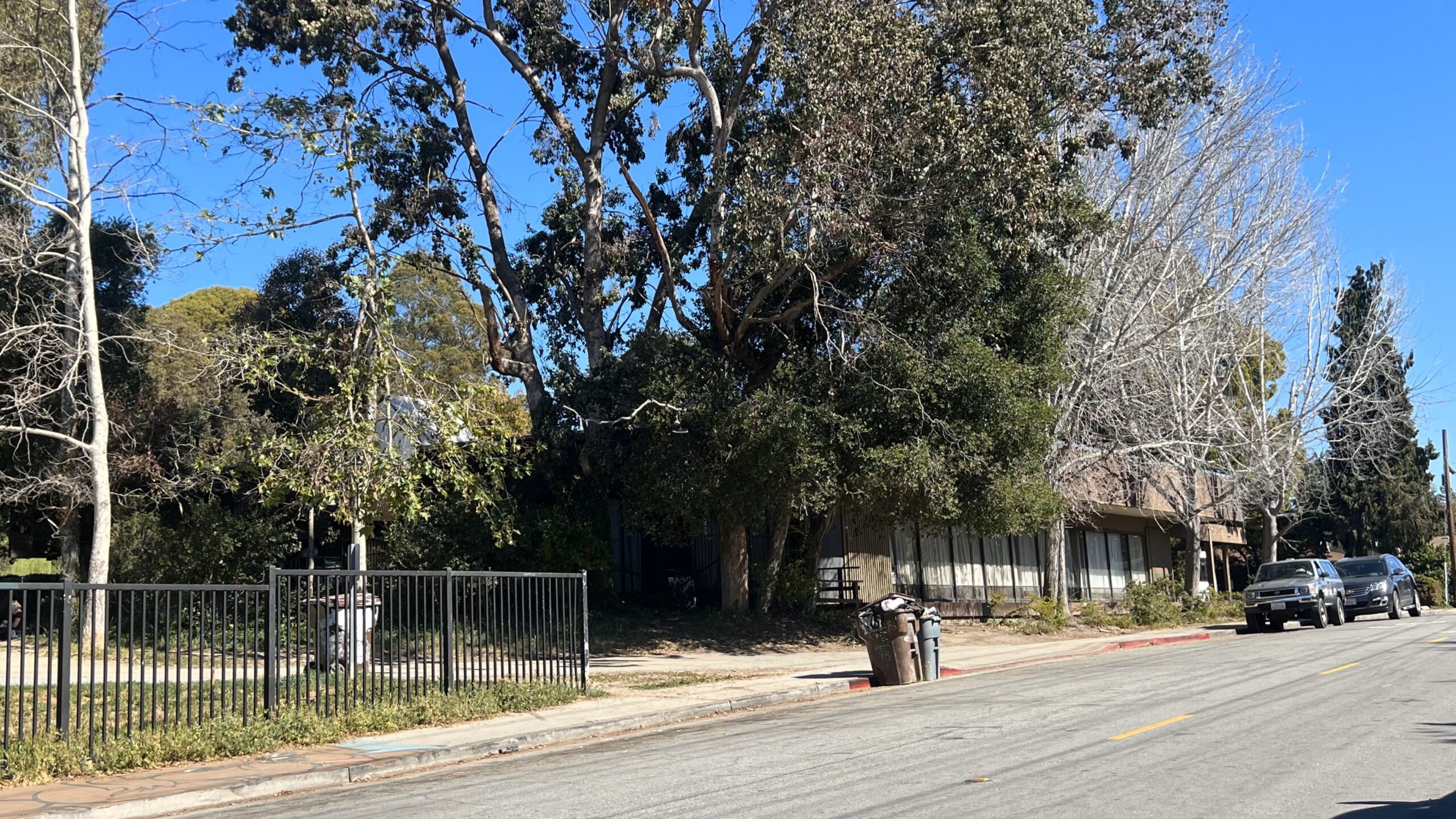 A single-story, 5,610-square-foot office building stands at 150 Felker St. in Santa Cruz in 2022. (Brian Phan — Santa Cruz Local file)
Read more
How to make your voice heard
Learn about membership
Santa Cruz Local's news is free. We believe that high-quality local news is crucial to democracy. We depend on locals like you to make a meaningful contribution so everyone can access our news.
Learn about membership