Last updated: 4 p.m. September 3, 2021
Project name: 150 Felker
Location: Off Ocean Street near the Graham Hill Highway 1 exit.
Status: The City received an application in April, 2021. A community meeting is scheduled for August 26, 2021 for residents to ask questions and provide feedback.
Applicant: AEST Realty / Arthur Lin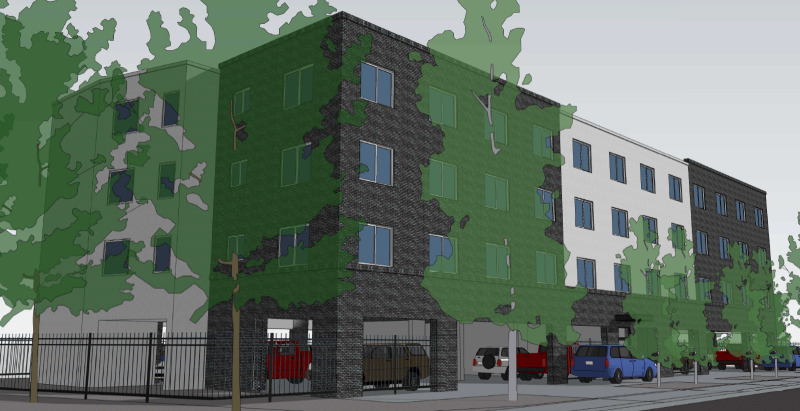 An artist's rendering of a proposed apartment complex shows a building at 150 Water St. in Santa Cruz. (Rendering: William C. Kempf Architects)
Project description
The application calls for a 4 story apartment building near the Graham Hill Highway 1 exit. The complex would replace 2 existing commercial buildings.

If approved for a 50% density bonus, the project would include 32 residential units: 26 market-rate units and 6 affordable units. The proposal has a total of 32 parking spaces, as well as 40 bike parking spaces.
Read more:
How to make your voice heard:
Read about other notable housing and construction projects in Santa Cruz County.