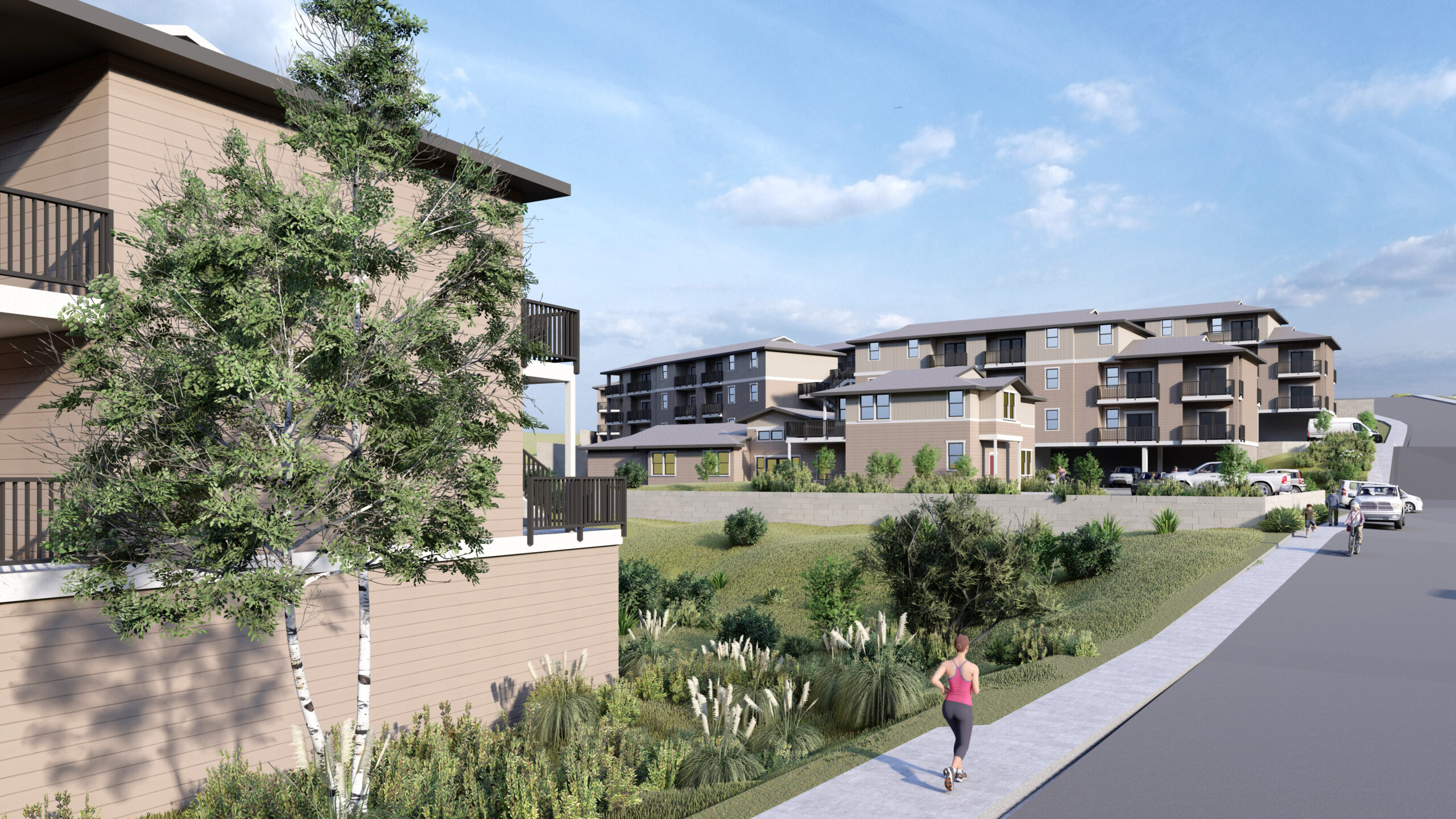 Seventy-two homes are under construction on the 100 block of Miles Lane in Watsonville. (MidPen Housing)
Last updated: October 2023
Project name:
Sparrow Terrace
Location:
141 Miles Lane, Watsonville
The project combines several addresses on the 100 block of Miles Lane in Watsonville to build 72 homes.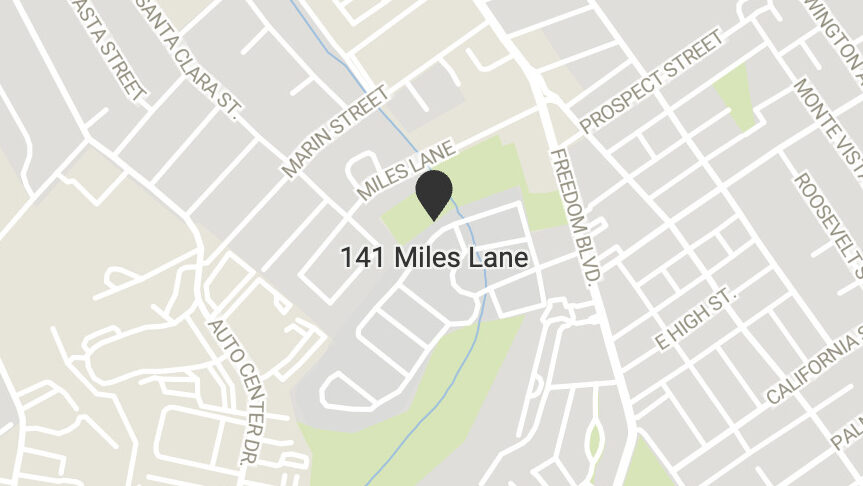 Status
The complex remained under construction in October 2023 and is expected to finish in 2024, a MidPen Housing Corp. representative said.
Waitlist status
Prospective tenants can sign up to be contacted when applications open.
Developer
The Foster City-based nonprofit MidPen Housing Corp.
Project description
Total units:

The project calls for 72 units that include 16 studios, 19 one-bedroom units, 18 two-bedroom units and 19 three-bedroom units. Six buildings are being constructed.

Affordable units:

All of the units are planned as affordable for people with incomes of 30-60% of

Area Median Income, according to state limits

. The Housing Authority of the County of Santa Cruz awarded 43 housing vouchers to the project, according to MidPen. Six units are reserved for individuals who have experienced homelessness and 35 units will be prioritized for farmworker families, said MidPen representative Lyn Hikida.

Parking:

102 spaces.

Related services:

MidPen Resident Services is expected to provide "free, onsite services such as employment preparation, exercise and nutrition classes, and connections to community resources," Hikida wrote in a statement.

The County of Santa Cruz Health Services Agency is expected to provide case management for residents with supportive housing needs. An Encompass Community Services rehabilitation center called Sí Se Puede is on a neighboring property and planned to be rebuilt.
Details:

The project includes a community building with a kitchen and learning center, garden boxes, a playground and solar power, Hikida wrote in a statement. 

Development financing:

Private sources as well as the City of Watsonville, the Housing Authority of the County of Santa Cruz, Wells Fargo, the California Department of Housing and Community Development, a farmworker housing grant, a No Place Like Home grant programs, the California Community Reinvestment Corp. and Central Coast Community Energy. 

Construction and design:

Monterey-based Wald, Ruhnke & Dost Architects, Sunnyvale-based

LPMD Architects and Milpitas-based L&D Construction Co., Inc.
Read more
Learn about membership
Santa Cruz Local's news is free. We believe that high-quality local news is crucial to democracy. We depend on locals like you to make a meaningful contribution so everyone can access our news.
Learn about membership