Last updated: June 3, 2022
Project name: 1482 Freedom Boulevard
Location: Freedom Boulevard and Atkinson Lane in Watsonville
Status: Approved by Watsonville City Council in February 2021. Construction began in May 2022 and is expected to finish in fall 2023.
Developer: Eden Housing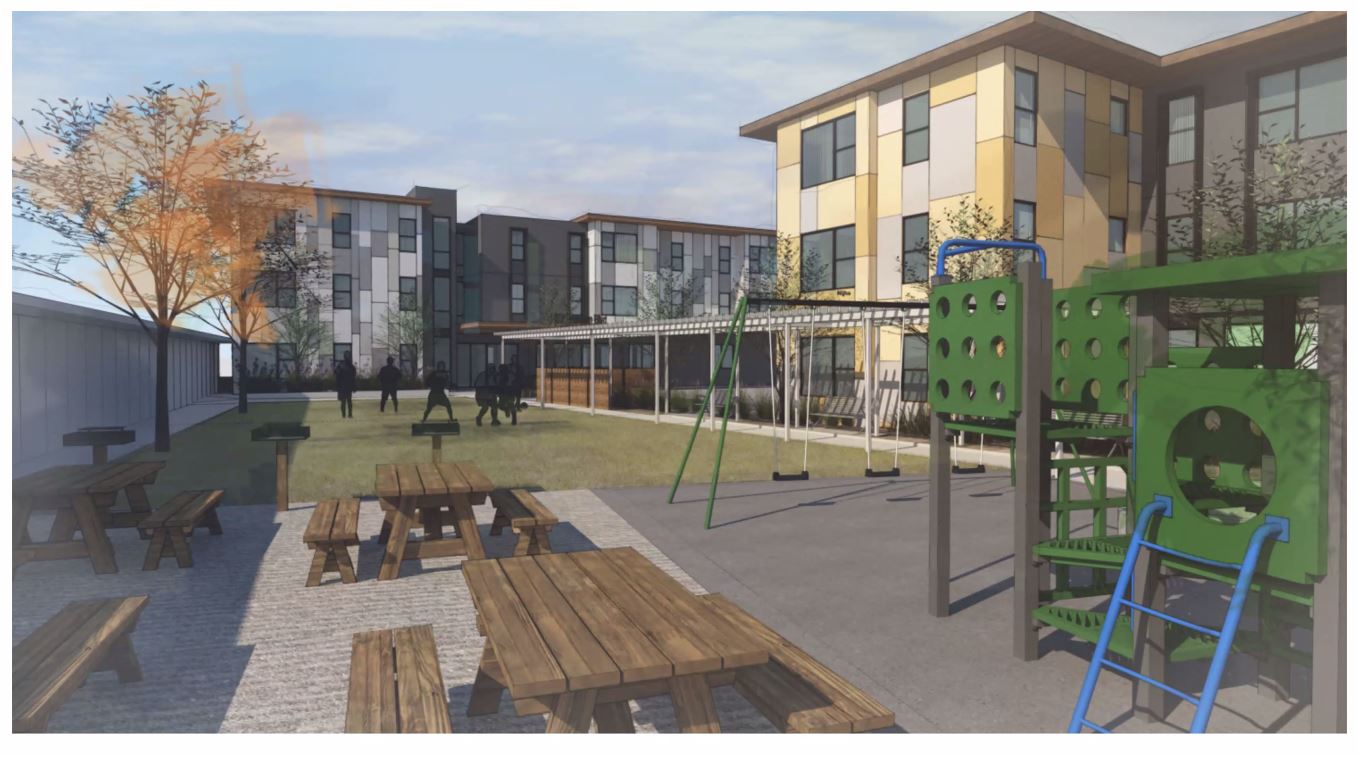 An artist's rendering of a 53-unit apartment complex and play area at 1482 Freedom Blvd., Watsonville. (Eden Housing)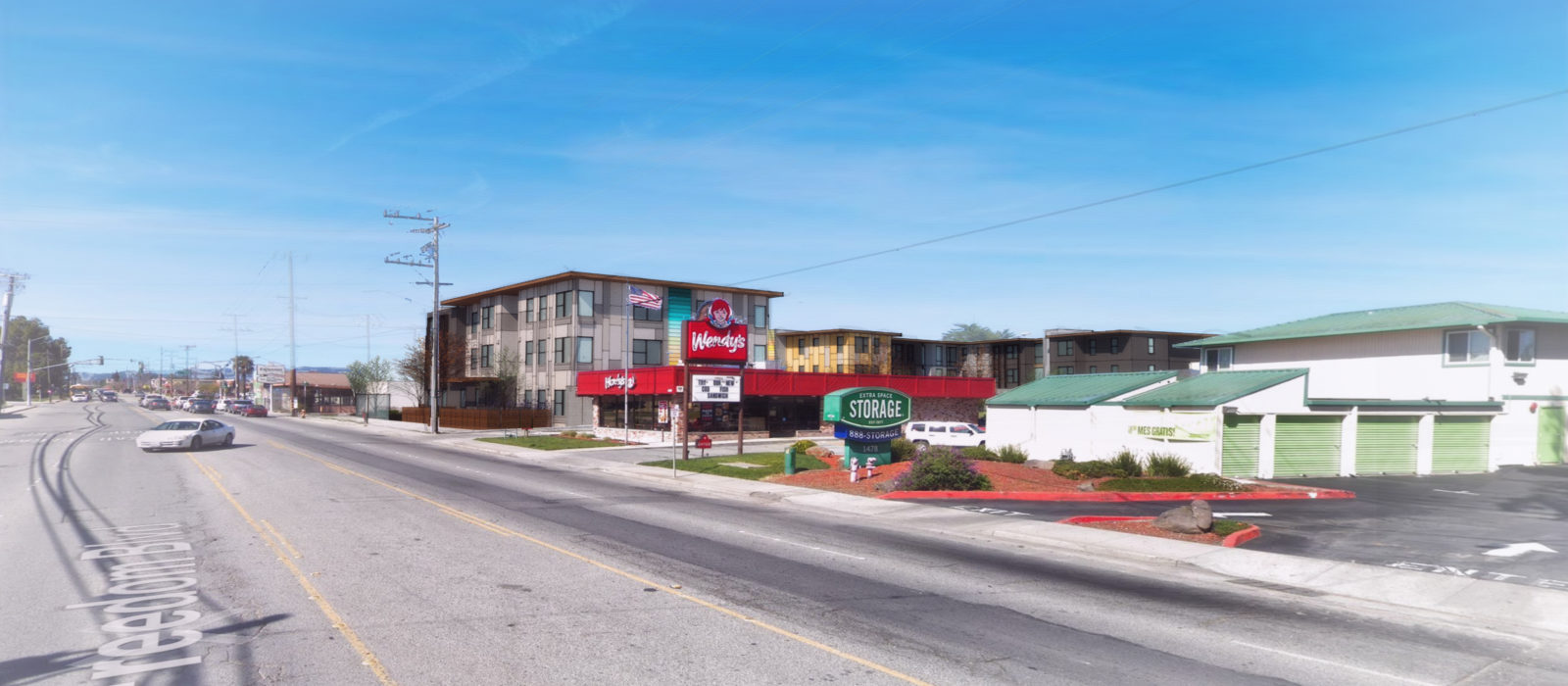 An artist's rendering shows an affordable housing project at 1482 Freedom Blvd. (Eden Housing)
An empty lot now stands at 1482 Freedom Blvd. (Stephen Baxter — Santa Cruz Local)
Project description
Affordable units: All 53 units would be affordable.

Rent could range from $580 to $1,240 for a one-bedroom, developer representatives said. All units would be affordable for people with "very low incomes." That means there would be four units for households who make 25% or less of area median income, 13 units at 30% area median income, 19 units at 40% and 16 units at 50%. One unit would be for the manager.

Height:

The complex would include two three-story buildings on 1.8 acres with 53 rental apartments with 26 two-bedrooms and a mix of one-bedroom and three-bedroom units.

Details: 

The complex will not have balconies or patios. It is expected to have children's play areas, barbecues, outdoor common areas, a community room, computer classroom, a dedicated Santa Cruz Metro bus stop and a parking area covered by solar panels. 

Six of the apartments would be set aside for adults with developmental disabilities.
Read more:
How to make your voice heard: Submit comments and questions to Eden Housing, [email protected]
Read about other notable housing and construction projects in Santa Cruz County.