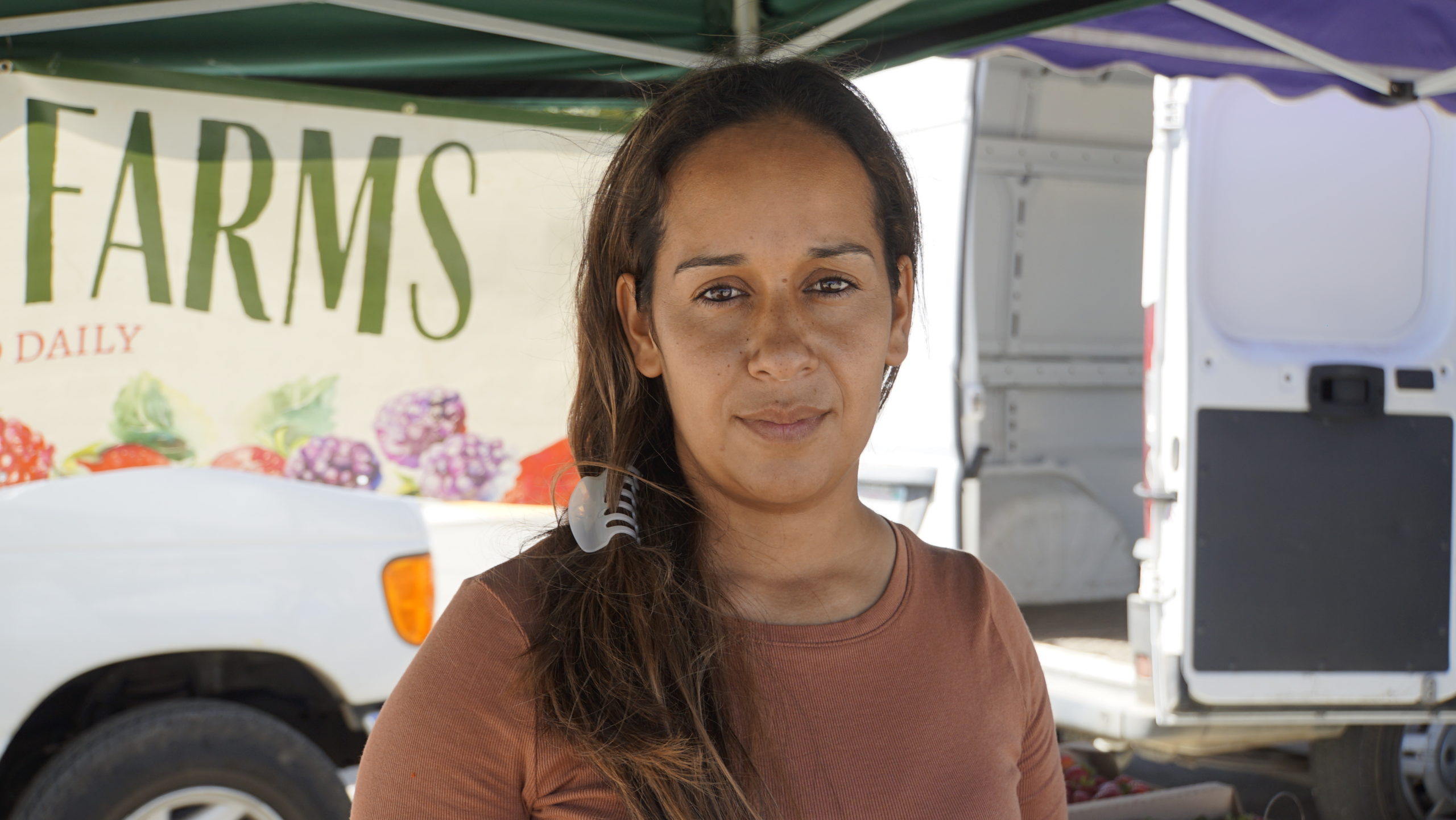 Watsonville resident Maria Martinez, 30, says she wants more city-sponsored youth activities. "Do something to keep the young people busy," she said in Spanish. "There is nothing to keep them entertained." (Kara Meyberg Guzman — Santa Cruz Local)  
WATSONVILLE >> Ahead of the Watsonville City Council race in the Nov. 8 election, many Watsonville voters said they want the candidates to focus on rent help and activities for youth and families.
In August, Santa Cruz Local interviewed about 60 Watsonville residents about their priorities for candidates in the local races. The interviews took place at Watsonville farmers markets and other locations. Participants ranged in age from 10 to 81. 
We asked:
What is your biggest need from local government?

What personal experience makes you care about this issue?

What questions do you want to ask local candidates as they compete for your vote?
Youth activities
Watsonville residents said they want more structured activities for students after school. 
Enriqueta Rojas, 78, said in Spanish that she wanted more structured activities to "reduce delinquency in youth." Rojas said Watsonville needed more after-school activities because many parents remained at work in agriculture in the afternoons. 
Some students and parents said they wanted more sports, activities in parks and opportunities to make art.
Places to go 
Many young people and families said they wanted more stores and businesses that make Watsonville a fun place to hang out. 
Watsonville student Miguel Ortiz, 16, said, "We need a mall or an arcade so teenagers like me can play there. I have to go to Salinas to play at an arcade. I have to go to San Jose to go to a mall. For me, at my age, I like playing at an arcade and shopping. And there's nothing here." 
Lorenzo Holguin, 44, said he runs a nonprofit bicycle cooperative co-op in Watsonville. He said some young people hang out there, but there aren't many places for young people to go. "There's not much for the youth to do here," Holguin said. "Why not bring back bowling?"
Rent, jobs and wages
Of the 58 Watsonville residents interviewed, 15 said they needed help with rent. Many residents said they wanted better jobs and higher wages to pay rent.
Watsonville resident Margarita Sotelo, 51, said she earns $16 an hour at her full-time job at the County of Santa Cruz. She said she does not qualify for food stamps because she earns too much money.  
The rent for her mobile home park space increased 5% this year, she said. She pays about $1,000 per month including utilities.
"I would ask [the city council candidates]: What are you going to do about rents?," Sotelo said in Spanish.
Watsonville resident Fidel Guzman, 51, runs a landscaping business. He said he's considering moving back to Mexico due to the high cost of rent and gas in Santa Cruz County. 
Guzman earns about $3,000 a month. His rent for a three-bedroom house on Rodriguez Street is $4,000. He lives with his son and daughter, who also work for the landscaping business and pay rent. Guzman and his wife live in the garage so they can sublet a room to make ends meet. 
He wants the city council to focus on the high cost of rent. "It's so exaggerated," Guzman said in Spanish. "We don't know how to survive now in this place, how to live."
A People's Agenda for Watsonville City Council candidates
Based on themes that emerged from Watsonville residents, Santa Cruz Local created a list of questions for the Watsonville City Council candidates. The list is Santa Cruz Local's People's Agenda:
Many voters said they wanted more activities for youths in part to reduce gang involvement. What will you do to expand the city's parks and recreation programs for youths? 

Many young people told us they want more fun places to go in Watsonville, like arcades and shops. What will you do to bring in more businesses that cater to young people and families?

Many Watsonville voters told us that rents are rising and housing feels impossible to afford. What will you do to help renters? How would you address the high cost of rent?

What will you do to make Watsonville streets safer for walkers and cyclists? Where?

Voters told us they wanted better quality jobs and higher wages. What will you do on the city council to bring higher quality employers to Watsonville?
Kara Meyberg Guzman contributed to this report. Oscar Rios provided Spanish interpretation.
An interactive table shows the top priorities and needs mentioned by Watsonville residents. Data is based on 96 interviews and survey responses. Data was collected in February, March and August 2022. (Kara Meyberg Guzman — Santa Cruz Local)
Santa Cruz Local's news is free. We believe that high-quality local news is crucial to democracy. We depend on locals like you to make a meaningful contribution so everyone can access our news. Learn about membership.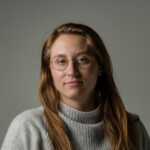 Natalya Dreszer is Santa Cruz Local's community engagement and business development coordinator.