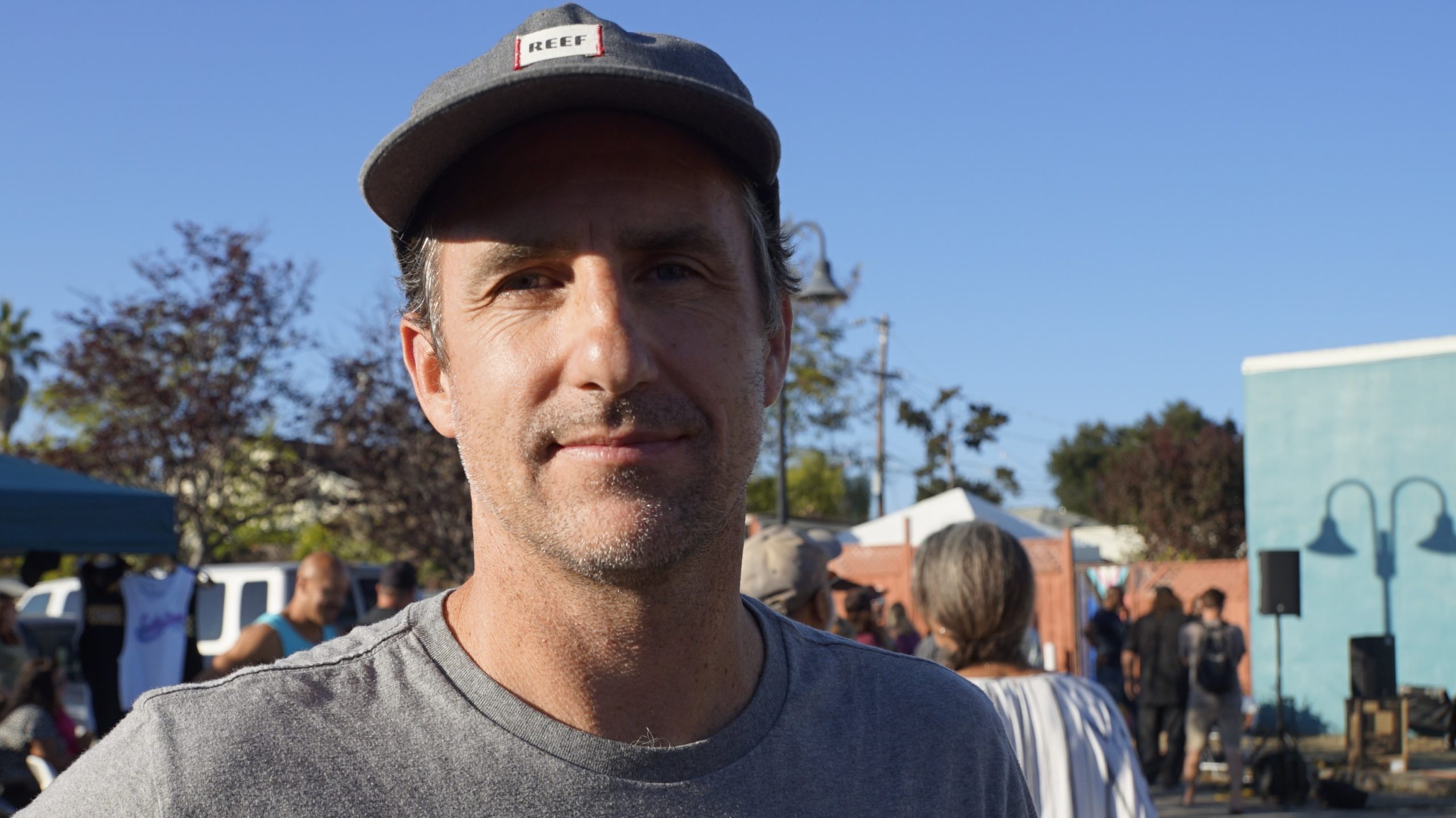 City of Santa Cruz voter Brian Friel, 39, works in architecture and design. "Having little kids, all I want is a safe bike route through town that's not on a public street," Friel said. (Kara Meyberg Guzman — Santa Cruz Local)
SANTA CRUZ >> In a recent straw poll of about 50 Santa Cruz city voters, residents said they wanted city council candidates in the Nov. 8 election to focus on housing and homelessness. Voters expressed a range of views on how to deal with the cost and availability of housing and illegal camping.
Santa Cruz Local gathered viewpoints from 48 Santa Cruz city residents ages 22 to 78. The surveys took place at a food truck event, the Westside Santa Cruz Farmers Market, a Midtown Fridays block party, a focus group and through an online survey 
We asked:
What is your biggest need from local government?

What personal experience makes you care about this issue?

What questions do you want to ask local candidates as they compete for your vote?
Housing and development
Many Santa Cruz residents brought up housing and development, but their views varied widely. Some people said Santa Cruz should build more market-rate housing. Some said Santa Cruz needs to build only more affordable housing. Some wanted to see more creative options such as an expansion of in-law unit development. 
Others brought up concerns about environmental impact and water supply with more development in Santa Cruz. 
Santa Cruz resident Michael Funari said he wanted Santa Cruz leaders to find ways to build housing for service workers. "I don't want to sound like a NIMBY, as they say. But there are more and more people coming in, and to provide housing for them we need to do it in a responsible fashion. People who work here can't afford to live here," Funari said. "I feel like Santa Cruz is for sale to the highest bidder."
Santa Cruz resident Maud Duchac, 34, said housing is on everyone's mind. We need "scalable development in the right places, like Downtown, where there's existing development." Duchac said she wants Santa Cruz to be a place where families can afford to live. "People in our age range are trying to buy homes and can't, even though they have totally reasonable full-time jobs," Duchac said.
Homelessness
Of the 48 Santa Cruz residents Santa Cruz Local heard from, 17 brought up homelessness as a top issue. 
Residents said they felt a range of strong emotions, from compassionate to overwhelmed, and want to see long-term solutions. Many residents disagreed about what those solutions are. Some want to see permanent housing development, more shelter space, mental health and addiction services and better resource coordination. Others said they wanted local government to do more to prevent homelessness. More help with rent and medical care would be a start, they said. 
In an online survey in August, 67-year-old Nita Hertel wrote she wanted to know "how will (the city) responsibly and compassionately house those who are soon to be evicted from the Benchlands?"
Abbi Samuels, 66, wants the city to build "actual real housing for our houseless community and to stop criminalizing those without a house." Samuels said she wanted "real affordable housing so that we don't keep on forcing people to live in the streets."
A People's Agenda
Based on themes from Santa Cruz survey participants, questions emerged for the Santa Cruz City Council candidates. It is Santa Cruz Local's People's Agenda. Because this is the first Santa Cruz City Council race where candidates represent geographical districts in the city, we are also asking candidates how they will represent their district. 
For council races not including the mayoral race: What does your city council district want? How do you know? How will you represent your district on the council?

For the mayoral race: What would you see as your most important role as mayor?

Some voters told us there is too much market-rate housing being built and not enough affordable housing. Do you agree? How should the city council handle market-rate housing proposals? 

The City of Santa Cruz is supposed to build 3,723 housing units by the end of 2031. Do you support housing above shops on Soquel Avenue, Mission Street and Ocean Street? How and where should the city add homes? 

During the past year, the Santa Cruz City Council's homelessness response has been to increase the capacity of managed shelters and adopt laws to limit overnight parking and camping. Do you agree with this approach, why or why not? What policies would you push for?
Kara Meyberg Guzman contributed to this report. 
An interactive table shows the top priorities and needs mentioned by Santa Cruz residents. Data is based on 140 interviews and survey responses. Data was collected in February, March and August 2022. (Kara Meyberg Guzman — Santa Cruz Local)
Santa Cruz Local's news is free. We believe that high-quality local news is crucial to democracy. We depend on locals like you to make a meaningful contribution so everyone can access our news. Learn about membership.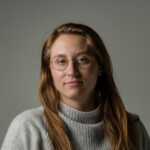 Natalya Dreszer is Santa Cruz Local's community engagement and business development coordinator.