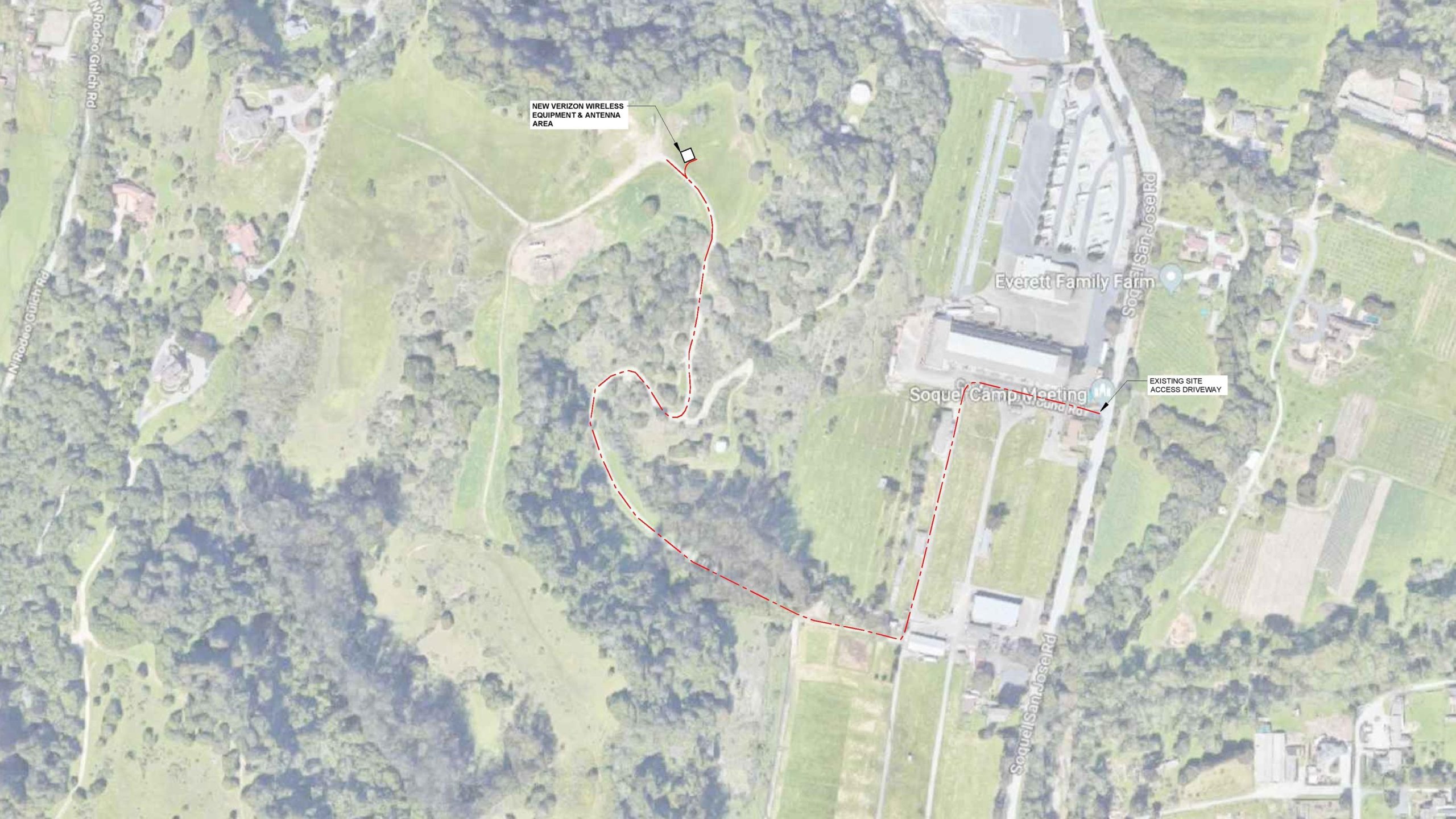 A map shows a new cellular tower on the 1900 block of Soquel San Jose Road in the Soquel Hills. (Verizon)
SOQUEL >> Cellphone service is expected to improve in areas of Soquel and the Soquel Hills with a new cellular tower set to start service by the end of the year, Verizon representatives said.
A 44-foot-tall tower disguised as a pine tree has been installed on property of the Seventh-Day Adventist Church at 1931 Soquel San Jose Road, Soquel. Improved service could start for Verizon customers as soon as October, a Verizon representative said. 
County leaders approved the project in 2020. Construction started in February. Pacific Gas & Electric Co. workers supplied power to the cell tower this month, said Santa Cruz County Supervisor Manu Koenig. 
Koenig said many of his constituents in the Soquel and other areas of District 1 want better cellular and internet service.
Cellphone coverage is "terrible" in Soquel, Koenig said in an interview. "It's hard to even get a text out there. It just gets worse up Soquel San Jose Road, which is problematic given that these days it's a major alternative route to Highway 17," Koenig said.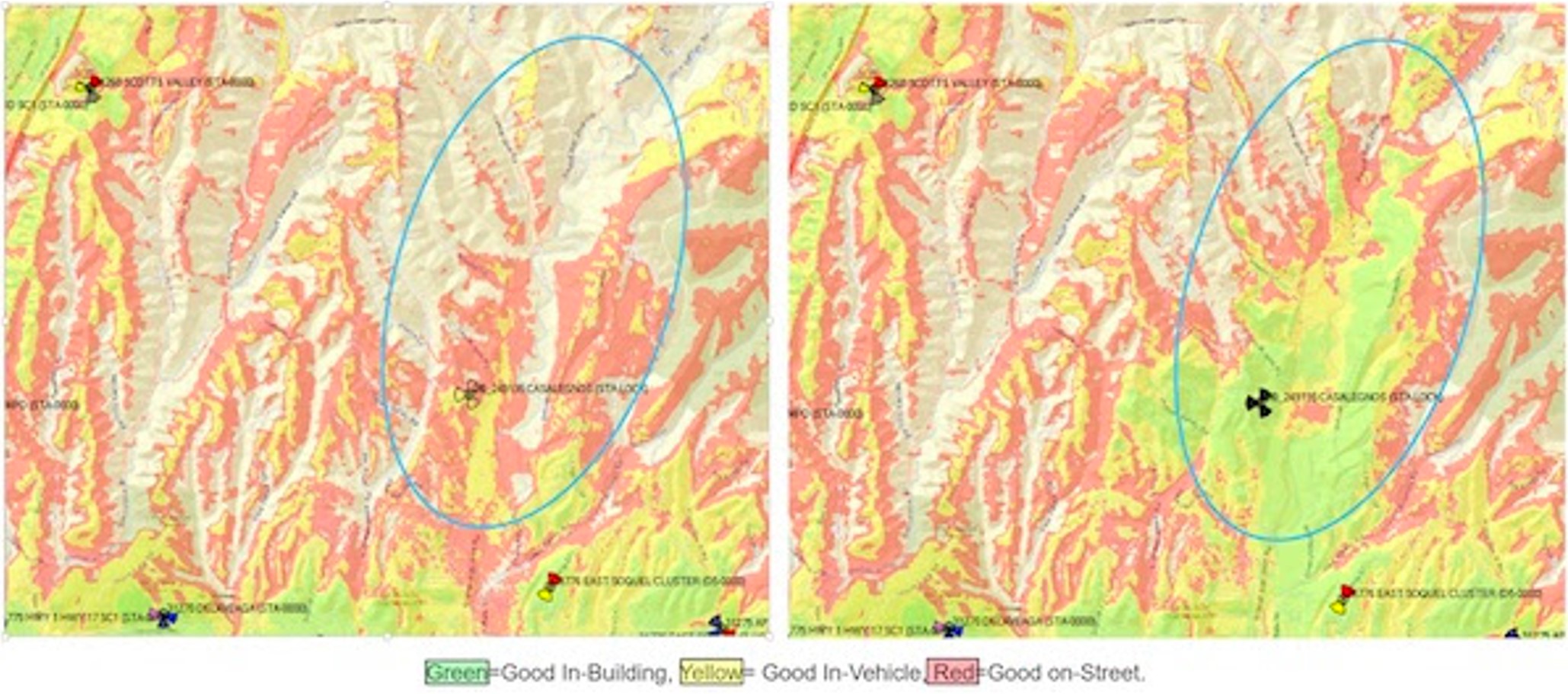 The map at left shows current Verizon cellular service in the Soquel Hills. The map at right shows stronger service expected this year in green areas of Soquel and the Soquel Hills. (Verizon)
After power and communications problems during wildfires across the state in 2020, the California Public Utilities Commission required telecommunications companies to have three days of backup power at cellular towers in what the commission called "elevated" and "extreme" fire-prone areas. The Soquel Hills and most of Santa Cruz County have "elevated" or "extreme" fire risk, according to a public utilities commission map.
Koenig said he wants to ensure that the new cellular tower's backup power meets state requirements. 
Residents with input on future cellular tower sites can call Jeremy Stroup, Verizon's municipal engagement representative, at 925-202-8654.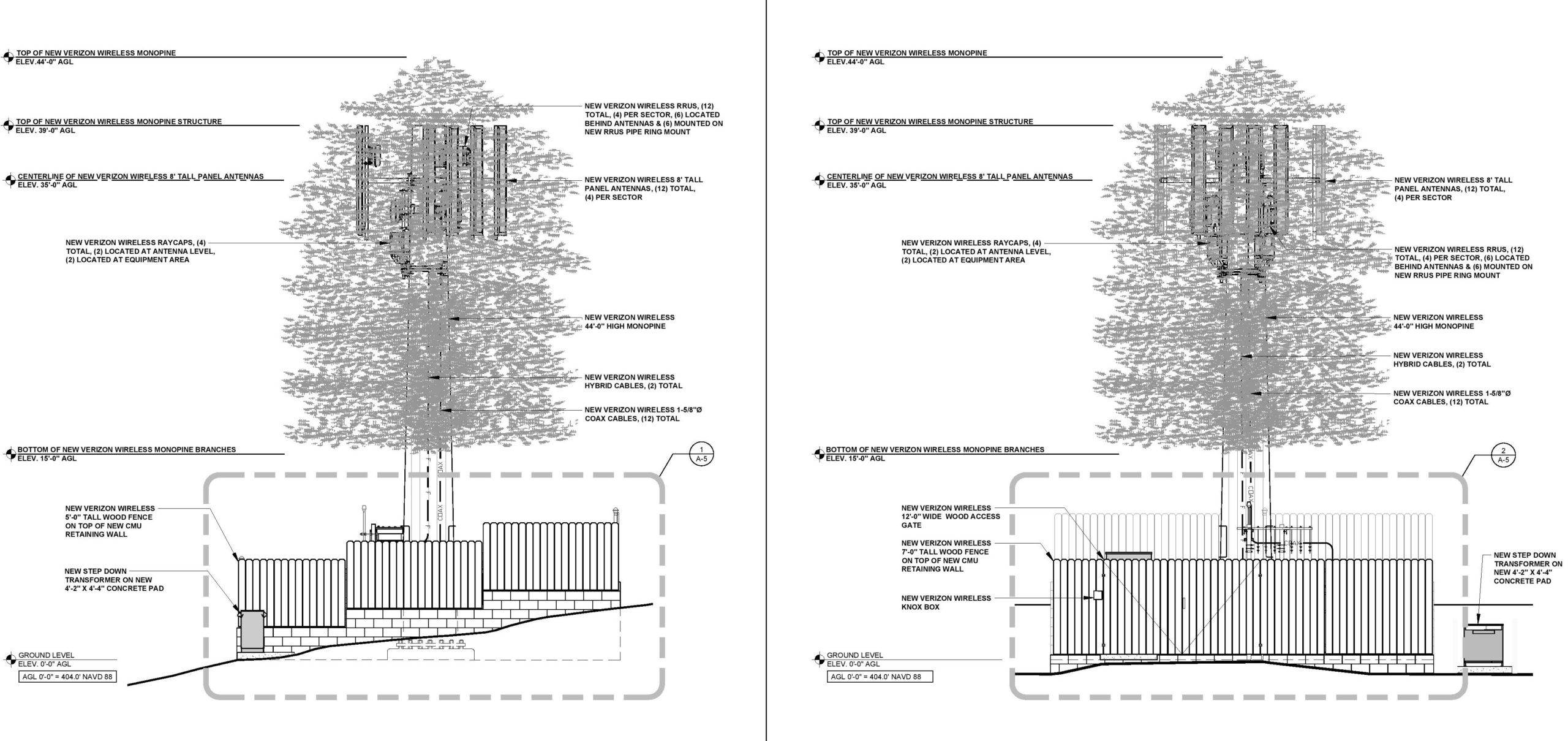 A diagram shows a new cellular tower disguised as a pine tree on Soquel San Jose Road in Soquel. (Verizon)
Questions or comments? Email [email protected]. Santa Cruz Local is funded by members, major donors, sponsors and grants for the general support of our newsroom. Our news judgments are made independently and not on the basis of donor support. Learn more about Santa Cruz Local and how it is funded.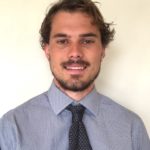 Nicklas Balboa is a reporter from San Mateo County. He has previously reported for Digiday Media.